Auto Service Center at Northwest Hills Chrysler Dodge Jeep Ram
Auto technology has undergone some major advances over the past several decades. Today's vehicles last longer and drive farther than ever before. However, while vehicles last a long time, they still need your help to keep them running properly. Your vehicle can't maintain itself on its own; it needs a little extra outside assistance.
Regular service is the key to keeping your vehicle in shape. Driving your vehicle eventually causes parts to wear down. Nothing lasts forever, and after a while you'll need to have your oil changed, or your tires rotated, or your brakes checked, or any one of many other routine services. All these small problems might seem minor at first, but small problems too quickly grow into large ones if left unchecked. That's where we come in. If your vehicle is important to you, you don't want to leave its maintenance up to an amateur. Here at Sullivan's Northwest Hills Chrysler Jeep Dodge Ram, we offer professional auto service and maintenance to Torrington drivers.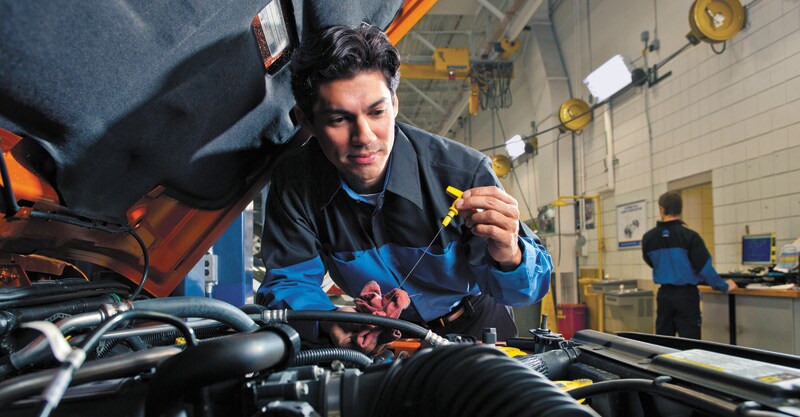 Our service team members can handle their way around anything with four wheels. We'll have your ride looking (and feeling) like the day you first took it home. If you need some more serious repairs done, we can tackle those too. We make sure to use quality authentic Mopar autoparts to ensure that we always deliver the best possible quality. If you like the sound of that, you can also get some Mopar parts of your very own over at our well-stocked parts center.
Come See for Yourself
If it's time for you to have your vehicle looked at, don't delay! Schedule an appointment with our service center today, to see just how we can help you out. At Sullivan's Northwest Hills Chrysler Jeep Dodge Ram, we proudly serve drivers from all over the area. We can't wait to help you too!