Choose a Ram ProMaster or ProMaster City for Your Cargo Van Needs
Have you been searching for a cargo van to bring your business to the next level? The new Ram ProMaster and ProMaster City models are exactly what you need to add to your fleet. Thankfully, getting your hands on one of these essential vans is easy for drivers in the Torrington area because here at Sullivan's Northwest Hills Chrysler Jeep Dodge Ram, we have a great selection in our new inventory. If you're interested in seeing what these models can bring to your business, visit our showroom or continue reading to hear about some key features and capabilities.
The Ram ProMaster Van
When you think of a cargo van, images of clunky, uncomfortable metal boxes on wheels probably pop into your head. That changes with the ProMaster, which offers drivers excellent loading height, competitive maneuverability and a healthy number of standard features. This two-seater cargo van is available in three models. To give you a better look into what each model can do, here is a breakdown of their abilities and features:
1500is standard with a 118-inch wheelbase and low cargo roof, but can be upgraded to a longer wheelbase and higher roof and offers a payload rating of up to 3,990.
2500 is the next step up, with either a 136-inch or a 159-inch wheelbase and a high cargo roof. For weight, this van has a payload of up to 4,130 pounds.
3500 comes into play as the largest option, with a payload rating of up to 4,430 pounds and is standard with the 159-inch wheelbase.
The Ram ProMaster City Van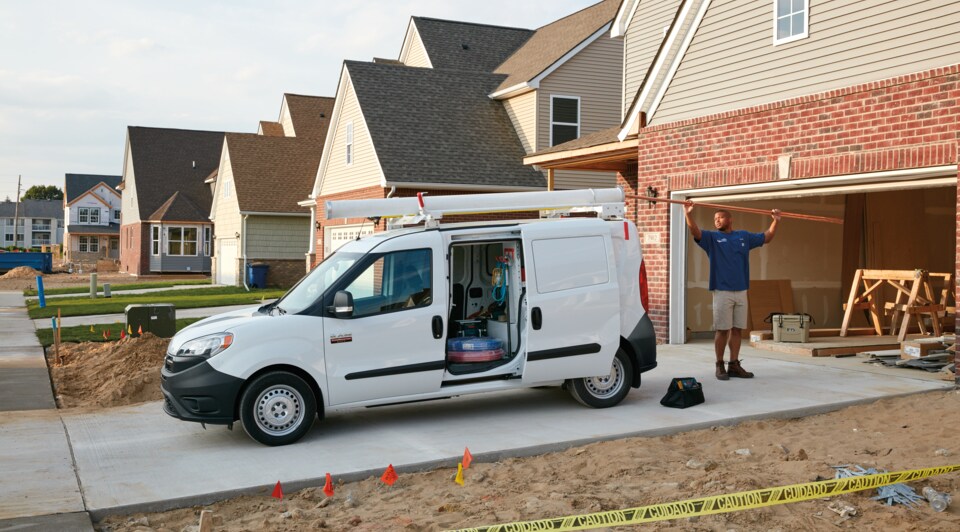 If you need the convenience of a cargo van but the ProMaster model offers more space than you desire, the ProMaster City is a top-notch choice. Like the original ProMaster, the ProMaster City is available as a two-seat cargo van option, but a unique feature is that it can be purchased as a five-passenger van as well. Regarding power, this van is equipped with a 2.4-liter four-cylinder engine that offers 178 horsepower and 174 pounds-feet of torque.
Visit Sullivan's Northwest Hills Chrysler Jeep Dodge Ram to see which of these fantastic vans will bring the most to your business.