Jeep. It's a name that speaks volume. With a pedigree rooted in high performance, Jeep-brand models have been a source of rugged versatility for generations of drivers.
And when it comes to Jeep in the modern day? There's no model more iconic than the Jeep Wrangler. Drawing on design elements dating all the way back to World War 2, the Wrangler is built to go anywhere. If you want an SUV that can handle the roughest roads and toughest conditions, there's nothing else on the road quite like it.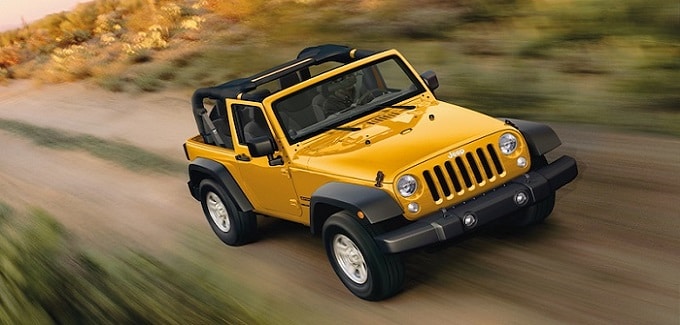 If you need proof, look no further than the recent Mudfest competition. An annual event hosted by the Northwest Automotive Press Association, Mudfest assembles a series of challenges designed to test the market's options and determine which vehicle is truly the toughest on and off the road. The 2018 Jeep Wrangler claimed the event's top honors, as well as awards in both the Compact and Mid-Size Utility class and the Extreme Capability class.
"Jeep has taken the Wrangler to a new level, adding safety, technology and on-road refinement to its unparalleled off-road prowess," said NWAPA president John Vincent. "NWAPA members were impressed by the Wrangler's performance both on and off the road."
Completely redesigned for 2018, the newest Wrangler offers a larger chassis than its predecessors. Its extra size is used to provide a more spacious interior and make room for a bevy of technology and comfort upgrades. It also delivered a brand new 2.0-liter turbocharged inline-4 engine. With more torque than the classic Pentastar V6, it presents shoppers with a dynamic new option for drivers interested in off-road adventure.
Does the 2018 Jeep Wrangler sound like the SUV you've been looking for? Get in touch with us today at Sullivan's Northwest Hills Chrysler Jeep Dodge Ram and schedule a visit. We'd love the opportunity to show you everything the Wrangler, and the rest of our new vehicle inventory, has to offer.