One of the first things that many truck drivers want to know when they're shopping for a new truck is what it can do. How much can it tow? How much can it haul? How will it expand what I can do in my life?
The thing about life, though? It's not just a series of tasks you have to conquer. Most people have more to consider than just horsepower and torque.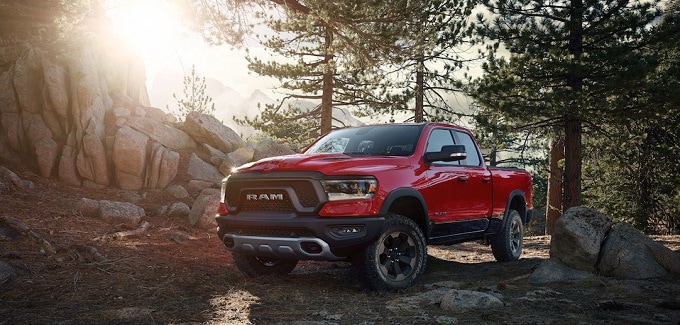 The engineers at Ram understand that. That's why, with the 2019 Ram 1500, they aimed to build a truck that was as just friendly on the inside as it's powerful under the hood.
While drivers will surely appreciate its lightweight but durable redesign, along with its powerful engine options and a 12,750-peak towing capacity, they'll also find a lot to love if they're looking for a vehicle to double as a family car. With seating options for up to six, fuel-efficient powertrains and a bevy of advanced safety and media features, it offers many of the same amenities you'd expect to find in passenger-focused sedans or SUVs.
It offers so much, in fact, that it recently took top honors at the annual Family Car Challenge hosted by the Greater Atlanta Automotive Media Association. "Our members were impressed with Ram 1500's combination of technology, functionality, drivability and family-friendly features," said GAAMA president Daryl Killian. "It's only fitting that the all-new 2019 Ram 1500 won our top overall award given how the 2019 Ram 1500 is loaded with well-thought-out features that are important to families: segment-leading fuel efficiency, impressive ride quality, clever storage solutions and a comprehensive infotainment system."
Would you like to learn more about the new Ram 1500? Drop us a line at Sullivan's Northwest Hills Chrysler Dodge Jeep Ram in Torrington, CT. Our friendly sales team would love the chance to show you everything this superior new truck has to offer.